Peeyush Sharma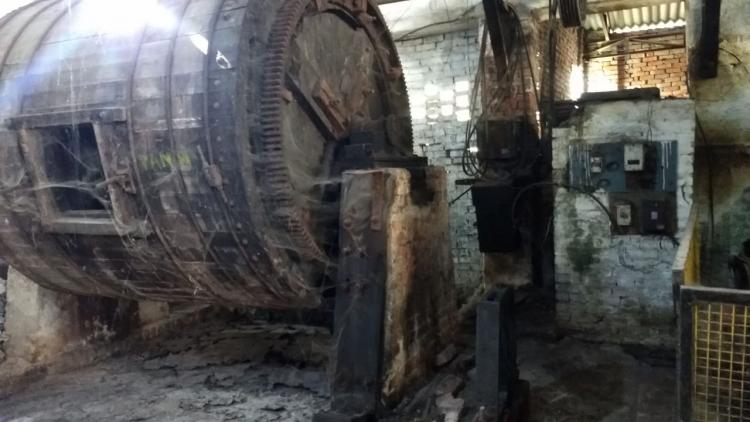 The rising cost of protecting cows has affected agriculture, trade and livelihood of those involved in the cattle industry, largely the marginalised sections of society.
The cattle economy has suffered considerably in recent years, threatening livelihoods of India's poorest. The country's cattle population has increasingly become unproductive and this has been creating enormous pressure on farmers, meat traders and leather manufacturers.
The rising cost of protecting cows has affected agriculture, trade and livelihood of those involved in the cattle industry.
Indigenous/non-descript cattle population has declined by 25% in the past 25 years while exotic and crossbred cattle have more than tripled and buffaloes have increased by over 30%.
Milch Animals Population and Share in Milk Production
Let us now look at the milch animals that are reared for dairy purposes. Most of the common indigenous breed of cows have very low milk yields; the peak daily milk yield of an indigenous cow is at best about 4-6 litres per day. The peak yield of a buffalo or a cross-bred cow could be easily three times or even more than that. This is the primary reason why the share of cows of indigenous breeds in the total population of milch animals has steadily fallen.
The reason why indigenous cattle population is declining is poorer milk yield compared with exotic/crossbreeds or buffaloes. Although indigenous cattle make up nearly 40% of all milch animals, their milk output is just 21% of total milk production. Small wonder then, that farmers are shifting to either exotic or buffaloes for better returns. For them, this is entirely an economic decision.
Impact on Cow Economy
How much does it cost to maintain one unproductive cow? The answer can be found in the Uttar Pradesh government's Kamdhenu scheme, which gives an estimated amount of at least Rs.15,650 per year per animal.
According to the latest livestock census, with 1.328 crore stray and unproductive cattle, the cost of maintaining them works out to a staggering Rs.20,777 crore annually. So, either farmers pay for this themselves directly, or they pay for it indirectly when the government does the spending. Either way, it is an additional load on an already distressed segment of people.
Of late, stray cows, most of them unproductive, have been abandoned by their owners as maintaining them costs a bomb, and is unaffordable in times of acute agrarian distress.
Farmers don't know where to keep them and what to feed them? In many places in the country, farmers have even locked up stray cattle in schools premises to prevent them from damaging their crops.
Meat and Leather Sector
Coercive attempts to boost the cow economy and the murderous activities of cow vigilantes have also led to a steep fall in meat production growth under the Narendra Modi-led Bharatiya Janata Party government. The other side of the coin is that now many more unproductive cows are weighing down on the agrarian economy.
BAHFS, DAHD CAGR: Compound Annual Growth Rate
India's massive meat and leather industries have seen a decline in their growth percentage. Due to cow vigilantes and the ban on the sale of cattle for slaughter, the tannery business has also been impacted drastically.
A Tannery in Hapur
Javed Iqbal, Regional Chairman, Council for Leather Export (Central region, Kanpur), said, "Tanneries in Kanpur and Unnao had a turnover of Rs 30,000 crore per year — Rs 20,000 crore domestic and Rs 8,000 crore of exports — the turnover has been adversely affected. Since the tanneries have been shut, losses are estimated at Rs 20,000 crore.
A Tannery in Jajmau, Kanpur
The tenure of the Modi government has already seen a huge build-up of an employment and economic crisis. The steps initiated by the government in the garb of boosting the cow economy has further impacted lives and livelihoods of the people depending on allied sectors.
A Tannery in Jajmau, Kanpur


The steady decline of indigenous cow population, its effect on milk production and the impact on the meat and leather industry proves that the so-called 'cow economy' is nothing but a political project of the current Right-wing BJP government — a project that is against dalits and Muslims. Its primary aim seems to be to instil fear among dalits, adivasis and Muslims, to economically disempower the rural working classes consisting mainly of these marginalised sections, and to further consolidate the political dominance of the saffron party.
(Courtesy News click)